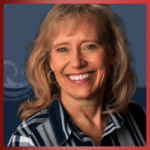 If you were a cartoon, which one would you be and why?
Scooby Doo! What a life!
What is the weirdest thing you have ever eaten?
Peanut butter on a hot dog!  MMMM!
What do you do to have fun?
Skydive….or binge watch Netflix!
Have you been told, you look like someone famous?
No…unless my sixth grade teacher's next door neighbor's niece is famous.
If you were to name one piece of clothing that describes you, what would you say?
FLIP-FLOPS!
If you woke up tomorrow as a superhero, what would your superhero name be?
Ruby Scream! I can punch holes in things using my supersonic voice!
What's one thing you do that other people find odd or silly?
Can't eat fruit with others foods…ewww!
What's the funniest pick up line you've ever heard?
Is your dad a baker?  Cause you've got nice buns!
If you were to write a book about yourself, what would be the title?
The Hungry Games….
Tell us something you hate doing. Why?
Laundry….dishes….cleaning….oh just one thing?
What's your biggest pet peeve?
I have sooooo many I can't really prioritize them…..
What's the one thing you can't live without?
Coffee!
As a child, what did you wish to become when you grew up?
Normal!
Who is your all time favorite KSEL Country artist?
Brantley Gilbert!  He's the bomb dot com!