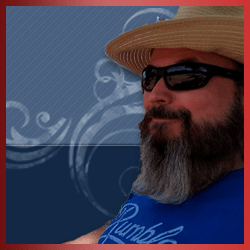 Kevin Robbins has been hangin' out with you every morning on 105.9 KSEL Country for more than two decades. He hosts the longest running morning radio show on the High Plains! Kevin also hosts the award winning, "Field and Farm Report" every morning, just ahead of the Morning Throwdown. Check back soon for more info on Kevin Robbins.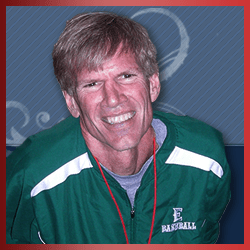 A member of the New Mexico Broadcasters Association Hall of Fame, Doc Elder has broadcast on the High Plains since 1996, and became a part of the Morning Throwdown in 2002. A former high school and college basketball player and coach, he thus brings a wealth of experience to his daily presentation of the KSEL-Country Sports Spot. Having earned a Ph.D. in History from the University of California—San Diego, Doc uses his knowledge to present "Doc's Day in History" as a regular feature of the Morning Throwdown. A huge fan of artists ranging from Brad Paisley to Maren Morris, Doc's eclectic taste makes him well suited to have the honor of bringing the best of Country and Red Dirt music to the High Plains on a daily basis.  
---
GET TO KNOW DOC ELDER
---
If you were a cartoon, which one would you be and why?
How do you know I'm not a cartoon?
What is the weirdest thing you have ever eaten?
Vichyssoise.  I was really disappointed—it tasted just like potato soup.  I later found out that it did because Vichyssoise is in fact potato soup with a Frenchified name.
What do you do to have fun?
Try to become a better employee of Rooney-Moon Broadcasting. Do I get my bonus now?
Have you been told, you look like someone famous? If so, who?
I actually was mistaken in LA for Willem Dafoe. I took that as a compliment until "Spiderman 3" came out.
If you were to name one piece of clothing that describes you, what would you say?
My high school football practice jersey. I say that because not only do I still have it—I still wear it. There's a reason why I'm the sports guy.
If you woke up tomorrow as a superhero, what would your superhero name be?  What would be your super power?
I would be Geriatric Man. I would have the power to put a protective shield around Social Security, Medicare, and the senior discount at Denny's.
What's one thing you do that other people find odd or silly?
Outside of the fact that as a college professor I proclaim that "Family Guy" is the greatest intellectual accomplishment of Western Civilization?
What's the funniest pick up line you've ever heard?
What? Pick-up lines are sexist! But if they weren't, here would be my favorite: you're a QTπ. Sound that out, and remember that this is coming from a guy with a Ph.D.
If you were to write a book about yourself, what would be the title?
Doc For Dummies.
Tell us something you hate doing. Why?
I hate having to be accurate when I give scores. It would be a lot more fun to say that Clovis won a jillion to a billion rather than 45-14.
What's your biggest pet peeve?
SLOW DRIVERS IN MY LANE! IF YOU EVER SEE MY MUSTANG CONVERTIBLE BEHIND YOU, SPEED UP OR PULL OVER!
What's the one thing, you can't live without?
IF I were young and hip, I'd say something like my smart phone, but people who have seen me use my Motorola flip-phone would know I was fibbing. So I'll say instead it would be my 7-iron. If my house ever catches on fire, I'm saving it and my wife. Everything else can be replaced.
As a child, what did you wish to become when you grew up?
I wanted to be the starting pitcher for the Dodgers. As I've gotten older, though, I've become much more realistic in my hopes and dreams. Now I'd settle for being their middle relief pitcher.
If you could have an unlimited supply of one thing, what would it be?
Well, oxygen and water would be nice, but I don't think you are looking for something that mundane, so I'll say Ding Dongs, Ho Hos, Twinkies, and bear claws (the pastry—not the animal body part). Of course, if I had an unlimited supply of them Rooney Moon Broadcasting would need a new sports guy, because I'd never be able to fit through the studio doors after a few days with those munchables.